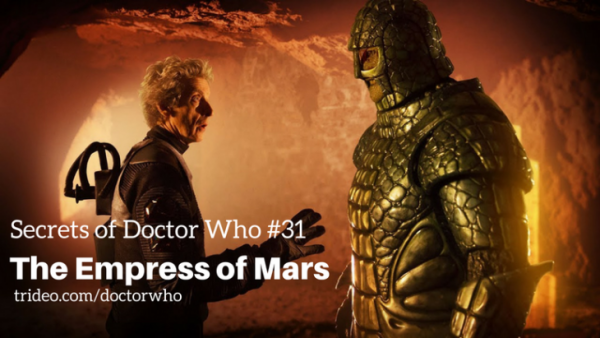 Dom Bettinelli, Jimmy Akin, and Fr. Cory Sticha discuss and analyze the ninth episode of the 10th Season of Doctor Who entitled "The Empress of Mars."
It's a rip-roaring adventure on Mars straight out of Edgar Rice Burroughs and featuring the classic Doctor Who villains, the Ice Warriors.
Our panel examines the episode within the context of the season, but also in the context of their classic appearances on the show. What did you think of this episode?
Click here to get the mp3 directly.
Podcast: Play in new window | Download