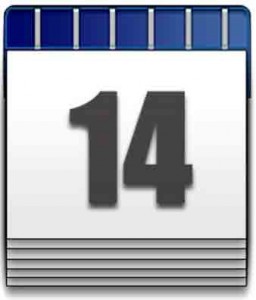 Today is Wednesday of the 3rd week of Lent. The liturgical color is violet.
Saints & Celebrations:
On March 14, there is no special fixed liturgical day in the Ordinary Form.
There is no special fixed liturgical day in the Extraordinary Form.
For information about other saints, blesseds, and feasts celebrated today, you can click here.
Readings:
To see today's readings in the Ordinary Form, you can click here.
Or you can click play to listen to them:

Devotional Information:
We are coming up on the solemnity of St. Joseph. Let us take the occasion to begin a series on devotion to St. Joseph. According to the Holy See's Directory on Popular Piety:
St. Joseph
218. In activating His plan of salvation, God, in His sapient providence, assigned to Joseph of Nazareth, "the just man" (cf. Mt 1, 19), and spouse of the Virgin Mary (cf. ibid; Lk 1, 27), a particularly important mission: legally to insert Jesus Christ into the line of David from whom, according to the prophets, the Messiah would be born, and to act as his father and guardian.
In virtue of this mission, St. Joseph features in the mysteries of the infancy of Jesus: God revealed to him that Jesus had been conceived by the Holy Spirit; (cf. Mt 1,20-21); he witnessed the birth of Christ in Bethlehem (cf. Lk 2, 6-7), the adoration of the shepherds (cf. Lk 2, 15-16), the adoration of the Magi (cf. Mt 2, 11); he fulfilled his mission religiously with regard to the rearing of Christ, having had him circumcised according to the discipline of the Covenant of Abraham (Lk 2, 21) and in giving him the name of Jesus ( Mt 1, 21); in accordance with the Law of the Lord, he presented Christ in the Temple and made the offering prescribed for the poor (cf. Lk 2,22-24; Ex 13, 2. 12-13), and listened in wonder to the prophecy of Simeon (cf Lk 2, 25-33); he protected the Mother of Christ and her Son from the persecution of Herod by taking them to Egypt (cf. Mt 2, 13-23); together with Mary and Jesus, he went every year to Jerusalem for the Passover, and was distraught at having lost the twelve year old Jesus in the Temple (Lk 2, 43-50); he lived in Nazareth and exercised paternal authority over Jesus who was submissive to him (Lk 2, 51); he instructed Jesus in the law and in the craft of carpentry.
Podcast: Play in new window | Download