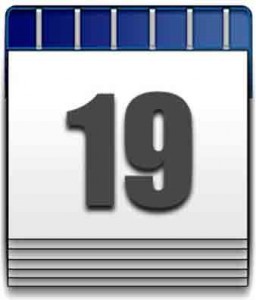 Today is the 7th Sunday of Ordinary Time. The liturgical color is green.
In the Extraordinary Form, this is the season after Septuagesima, and the liturgical color for today is violet.
In the Extraordinary Form, it is Quinquagesima Sunday.
Saints & Celebrations:
On February 19, there is no special fixed liturgical day in the Ordinary Form.
There is no special fixed liturgical day in the Extraordinary Form.
For information about other saints, blesseds, and feasts celebrated today, you can click here.
Readings:
To see today's readings in the Ordinary Form, you can click here.
Or you can click play to listen to them:

Devotional Information:
According to the Holy See's Directory on Popular Piety:
61. Popular piety, according to the Magisterium, is a living reality in and of the Church. Its source is the constant presence of the Spirit of God in the ecclesial community; the mystery of Christ Our Savior is its reference point, the glory of God and the salvation of man its object, its historical moment "the joyous encounter of the work of evangelisation and culture." On several occasions, the Magisterium has expressed its esteem for popular piety and its various manifestations, admonishing those who ignore it, or overlook it, or even distain it, to adopt a more positive attitude towards it, taking due note of its many values. Indeed, the Magisterium sees popular piety as "a true treasure of the People of God."
The Magisterium's esteem for popular piety is principally motivated by the values which it incorporates.
Popular piety has an innate sense of the sacred and the transcendent, manifests a genuine thirst for God and "an acute sense of God's deepest attributes: fatherhood, providence, constant and loving presence", and mercy.
The documents of the Magisterium highlight certain interior dispositions and virtues particularly consonant with popular piety and which, in turn, are prompted and nourished by it: patience and "Christian resignation in the face of irremediable situations"; trusting abandonment to God; the capacity to bear sufferings and to perceive "the cross in every-day life"; a genuine desire to please the Lord and to do reparation and penance for the offences offered to Him; detachment from material things; solidarity with, and openness to, others; "a sense of friendliness, charity and family unity."
Podcast: Play in new window | Download