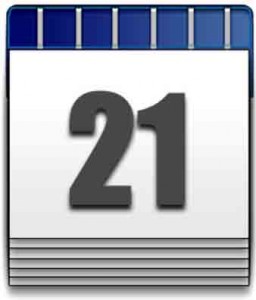 Today is Saturday of the 2nd week in Ordinary Time. The liturgical color is red.
In the Extraordinary Form, this is the season after Epiphany.
Saints & Celebrations:
Today, January 21, in both the Ordinary and the Extraordinary Form, we celebrate St. Agnes, virgin and martyr who died in A.D. 304. In the Ordinary Form, it is a memorial. In the Extraordinary Form, it is a Class III day.
If you'd like to learn more about St. Agnes, you can click here.
For information about other saints, blesseds, and feasts celebrated today, you can click here.
Readings:
To see today's readings in the Ordinary Form, you can click here.
Or you can click play to listen to them:
Devotional Information:
According to the Holy See's Directory on Popular Piety:
31. The Middle Ages saw the emergence and development of many spiritual movements and associations of different ecclesiastical and juridical form. Their life and activities had notable consequences for the relationship between Liturgy and popular piety.
The new religious orders of evangelical and apostolic life, devoted their efforts to preaching and adopted simpler liturgical forms in comparison to those found in the monasteries. These liturgical forms were often close to the people and to their exprssive forms. On the other hand, they also developed and promoted pious exercises that encapsulated their charism, and diffused them among the people.
The emergence of the Confraternities, with their religious and charitable objectives, and of the lay corporations with their professional interests, gave rise to a certain popular liturgical activity. These often erected chapels for their religious needs, chose Patrons and celebrated their feast days. Not infrequently, they compiled the officia parva and other prayers for the use of their members. These frequently reflected the influence of the Liturgy as well as containing elements drawn from popular piety.
The various schools of spirituality that had arisen during the middle ages became an important reference point for ecclesial life. They inspired existential attitudes and a multiplicity of ways of interpreting life in Christ and in the Holy Spirit. Such interpretations exercised considerable influence on the choice of celebration (e.g. episodes from the Passion of Christ) and were the basis of many pious exercises.
Civil society, constituted ideally as a societas Christiana, modelled many of its structures on ecclesiastical useage and measured itself according to the rhythms of liturgical life. An example of this is to be found in the ringing of bells in the evening which called the peasants from the fields and simultaneously signalled the Angelus.
Podcast: Play in new window | Download