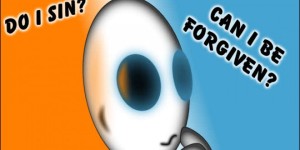 In this episode of Catholic Answers Live (Feb. 23, 2017, 1st hour), Jimmy answers the following questions:
Appreciating science fiction from a Christian perspective
I've seen people touch the monstrance, is that okay?
What's the Church's position on transgender issue?
In the bible, there's a footnote on the USCCB's website under Genesis 2:8 on the garden in the east, saying it's a pleasure park. What's the Catholic understanding of this?
Hypothetically, if the Pope allowed divorced and remarried people to receive communion, what would that mean for the Church?
My husband and I just had a baby, and I'm not ready health wise for another baby, and I asked my husband if he could get a vasectomy, how big of a sin is that? Can I still receive communion?
Is there a possibility of intelligence life outside of us? What would that mean for theology and God's relationship with those beings?
Should we be filled with the Holy Spirit so we're speaking in tongues? Is it another language or is it just babbling?
Resources Mentioned:



Click the link to watch the video on YouTube.