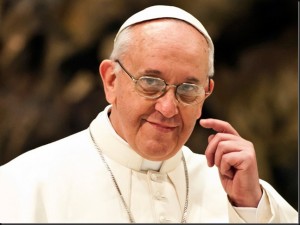 This version of The Weekly Francis covers material released in the last week from 7 to 29 June 2014.
Speeches
Daily Homilies (fervorinos)
Papal Tweets
Roman Curia
This document is also available in multiple e-book formats for Kindle, Nook, iOS, along with PDF. Download via Brandon Vogt's site. The Vatican has given permission to Bishop's conferences to make this available with permission and specifically the U.S.C.C.B. has given permission to Brandon Vogt in this case.