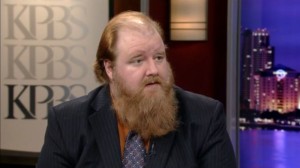 Yesterday I was interviewed by KPBS–the local PBS affiliate–on the resignation of Pope Benedict and the upcoming conclave.
It was a brief segment–just five minutes, and they told us in advance that they were going to ask like six questions in that five minutes, so we have to be really concise.
What I was most interested in was the whole partisan/political way they tried to frame the issue. It was far more nakedly political than I'd guessed, especially for a network that tries to project an attitude of impartiality.
CLICK HERE TO WATCH THE SEGMENT.