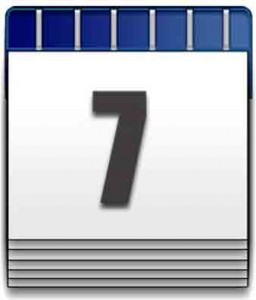 Today is Monday of the 5th week of Easter. The liturgical color is white.
In the Extraordinary Form, the liturgical color for today is red.
Saints & Celebrations:
On May 7, there is no special fixed liturgical day in the Ordinary Form.
In the Extraordinary Form, we celebrate St. Stanislaus, bishop of Cracow, martyr, who died in A.D. 1079. It is a Class III day.
If you'd like to learn more about St. Stanislaus, you can click here.
For information about other saints, blesseds, and feasts celebrated today, you can click here.
Readings:
To see today's readings in the Ordinary Form, you can click here.
Or you can click play to listen to them:

Devotional Information:
We continue our series on the Blessed Virgin Mary. According to the Holy See's Directory on Popular Piety:
189. Since it is a significant moment, a feast day is frequently preceded by a preparatory triduum, septinaria or novena. The "times and modes of popular piety", however, should always correspond to the "times and modes of the Liturgy."
Tridua, septinaria, and novenas can be useful not only for honoring the Blessed Virgin Mary through pious exercises, but also to afford the faithful an adequate vision of the positions she occupies in the mystery of Christ and of the Church, as well as the the role she plays in it.
Pious exercises cannot remain indifferent to the results of biblical and theological research on the Mother of Our Savior. These should become a catechetical means diffusing such information, without however altering their essential nature.
Tridua, septinaria and novenas are truly preparations for the celebration of the various feast days of Our Lady, especially when they encourage the faithful to approach the Sacraments of Penance and Holy Eucharist, and to renew their Christian commitment following the example of Mary, the first and most perfect disciple of Christ.
In some countries, the faithful gather for prayer on the 13th. of each month, in honor of the apparitions of Our Lady at Fatima.
Podcast: Play in new window | Download