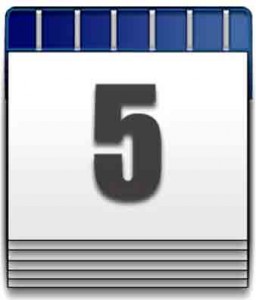 Today is Saturday of the 4th week of Easter. The liturgical color is white.
Saints & Celebrations:
On May 5, there is no special fixed liturgical day in the Ordinary Form.
In the Extraordinary Form, we celebrate St. Pius V, OP, pope, confessor, and doctor of the Church, who died in A.D. 1572. It is a Class III day.
If you'd like to learn more about St. Pius V, you can click here.
For information about other saints, blesseds, and feasts celebrated today, you can click here.
Readings:
To see today's readings in the Ordinary Form, you can click here.
Or you can click play to listen to them:

Devotional Information:
We continue our series on the Blessed Virgin Mary. According to the Holy See's Directory on Popular Piety:
187. Practically all Marian devotions and pious exercises are in some way related to the liturgical feasts of the General Calendar of the Roman Rite or of the particular calendars of dioceses and religious families. Sometimes, a particular devotion antedates the institution of the feast (as is the case with the feast of the Holy Rosary), in other instances, the feast is much more ancient than the devotion (as with the Angelus Domini). This clearly illustrates the relationship between the Liturgy and pious exercises, and the manner in which pious exercises find their culmination in the celebration of the feast. In so far as liturgical, the feast refers to the history of salvation and celebrates a particular aspect of the relationship of the Virgin Mary to the mystery of Christ. The feast, however, must be celebrated in accordance with liturgical norm, and bear in mind the hierarchal difference between "liturgical acts" and associated "pious exercises."
It should not be forgotten that a feast of the Blessed Virgin, in so far as it is popular manifestation, also has important anthropological implications that cannot be overlooked.
Podcast: Play in new window | Download