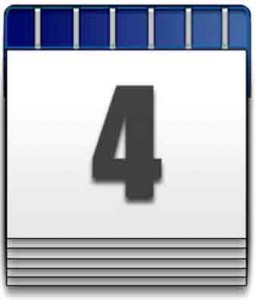 Today is the Wednesday of Holy Week. The liturgical color is violet.
In the Extraordinary Form, this is the season of Passiontide.
Saints & Celebrations:
On April 4, in both the Ordinary and the Extraordinary Form, we celebrate St. Isidore, bishop of Seveille, confessor and doctor of the Church, who died in A.D. 636. In the Ordinary Form, it is an optional memorial, and in the Extraordinary Form, it is a Class III day.
If you'd like to learn more about St. Isidore, you can click here.
For information about other saints, blesseds, and feasts celebrated today, you can click here.
Readings:
To see today's readings in the Ordinary Form, you can click here.
Or you can click play to listen to them:

Devotional Information:
Tomorrow the season of Lent ends and the season of Triduum begins. According to the Holy See's Directory on Popular Piety:
The Paschal Triduum
140. Every year, the Church celebrates the great mysteries of the redemption of mankind in the "most sacred triduum of the crucifixion, burial and resurrection." The Sacred Triduum extends from the Mass of the Lord's Supper to Vespers on Easter Sunday and is celebrated "in intimate communion with Christ her Spouse."
Podcast: Play in new window | Download