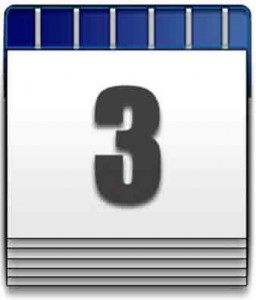 Today is the Tuesday of Holy Week. The liturgical color is violet.
In the Extraordinary Form, this is the season of Passiontide.
Saints & Celebrations:
On April 3, there is no special fixed liturgical day in the Ordinary Form.
There is no special fixed liturgical day in the Extraordinary Form.
For information about other saints, blesseds, and feasts celebrated today, you can click here.
Readings:
To see today's readings in the Ordinary Form, you can click here.
Or you can click play to listen to them:

Devotional Information:
This coming Friday is Good Friday. One type of devotion the Directory on Popular Piety speaks of in connection with that day is devotion to Our Lady of Dolours (Sorrows). According to the Holy See's Directory on Popular Piety:
Our Lady of Dolours
145. Because of its doctrinal and pastoral importance, it is recommended that "the memorial of Our Lady of Dolours" should be recalled. Popular piety, following the Gospel account, emphasizes the association of Mary with the saving Passion her Son (cf, John 19, 25-27; Lk 2, 34f), and has given rise to many pious exercises, including:
the Planctus Mariae, an intense expression of sorrow, often accompanied by literary or musical pieces of a very high quality, in which Our Lady cries not only for the death of her Son, the Innocent, Holy, and Good One, but also for the errors of his people and the sins of mankind;
the Ora della Desolata, in which the faithful devoutly keep vigil with the Mother of Our Lord, in her abandonment and profound sorrow following the death of her only Son; they contemplate Our Lady as she receives the dead body of Christ (the Piet+á) realizing that the sorrow of the world for the Lord's death finds expression in Mary; in her they behold the personification of all mothers throughout the ages who have mourned the loss of a son. This pious exercise, which in some parts of Latin America is called El P+¬same, should not be limited merely to the expression of emotion before a sorrowing mother. Rather, with faith in the resurrection, it should assist in understanding the greatness of Christ's redemptive love and his Mother's participation in it.
Podcast: Play in new window | Download