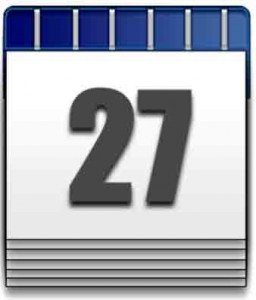 Today is Friday of the 3rd week of Easter. The liturgical color is white.
Saints & Celebrations:
On April 27, there is no special fixed liturgical day in the Ordinary Form.
In the Extraordinary Form, we celebrate St. Peter Canisius, SJ, confessor, and doctor of the Church, who died in A.D. 1597. It is a Class III day.
If you'd like to learn more about St. Peter Canisius, you can click here.
For information about other saints, blesseds, and feasts celebrated today, you can click here.
Readings:
To see today's readings in the Ordinary Form, you can click here.
Or you can click play to listen to them:

Devotional Information:
According to the Holy See's Letter on Some Aspects of Christian Meditation:
5. Thanks to the words, deeds, Passion and Resurrection of Jesus Christ, in the New Testament the Faith acknowledges in Him the definitive self-revelation of God, the Incarnate Word who reveals the most intimate depth of his love. It is the Holy Spirit, he who was sent into the hearts of the faithful, he who "searches everything, even the depths of God" (1 Cor 2:10), who makes it possible to enter into these divine depths. According to the promise Jesus made to the disciples, the Spirit will explain all that he had not yet been able to tell them. However, this Spirit "will not speak on his own authority," but "he will glorify me, for he will take what is mine and declare it to you" (Jn 16:13f.). What Jesus calls "his" is, as he explains immediately, also God the Father's because "all that the Father has is mine; therefore I said that he will take what is mine and declare it to you" (Jn 16:15).
The authors of the New Testament, with full cognizance, always spoke of the revelation of God in Christ within the context of a vision illuminated by the Holy Spirit. The Synoptic Gospels narrate Jesus' deeds and words on the basis of a deeper understanding, acquired after Easter, of what the disciples had seen and heard. The entire Gospel of St. John is taken up with the contemplation of him who from the beginning is the Word of God made flesh. Paul, to whom Jesus appeared in his divine majesty on the road to Damascus, instructs the faithful so that they "may have power to comprehend with all the saints what is the breadth and length and height and depth (of the Mystery of Christ), and to know the love of Christ which surpasses all knowledge, that you may be filled with all the fullness of God" (Eph 3:18 ff.). For Paul the Mystery of God is Christ, "in whom are hidden all the treasures of wisdom and knowledge" (Col 2:3) and, the Apostle clarifies, "I say this in order that no one may delude you with beguiling speech" (v. 4).
Podcast: Play in new window | Download