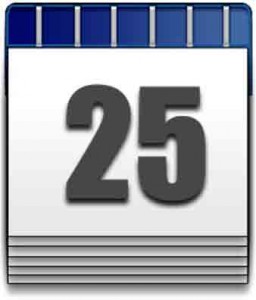 Today is Wednesday of the 3rd week of Easter. The liturgical color is red.
Saints & Celebrations:
On April 25, in both the Ordinary and the Extraordinary Form, we celebrate St. Mark, evangelist. In the Ordinary Form, it is a feast, and in the Extraordinary Form, it is a Class II day.
If you'd like to learn more about St. Mark, you can click here.
For information about other saints, blesseds, and feasts celebrated today, you can click here.
Readings:
To see today's readings in the Ordinary Form, you can click here.
Or you can click play to listen to them:

Devotional Information:
According to the Holy See's Letter on Some Aspects of Christian Meditation:
3. To answer this question, one must first of all consider, even if only in a general way, in what does the intimate nature of Christian prayer consist. Then one can see if and how it might be enriched by meditation methods which have been developed in other religions and cultures. However, in order to achieve this, one needs to start with a certain clear premise. Christian prayer is always determined by the structure of the Christian faith, in which the very truth of God and creature shines forth. For this reason, it is defined, properly speaking, as a personal, intimate and profound dialogue between man and God. It expresses therefore the communion of redeemed creatures with the intimate life of the Persons of the Trinity. This communion, based on Baptism and the Eucharist, source and summit of the life of the Church, implies an attitude of conversion, a flight from "self" to the "You" of God. Thus Christian prayer is at the same time always authentically personal and communitarian. It flees from impersonal techniques or from concentrating on oneself, which can create a kind of rut, imprisoning the person praying in a spiritual privatism which is incapable of a free openness to the transcendental God. Within the Church, in the legitimate search for new methods of meditation it must always be borne in mind that the essential element of authentic Christian prayer is the meeting of two freedoms, the infinite freedom of God with the finite freedom of man.
Podcast: Play in new window | Download