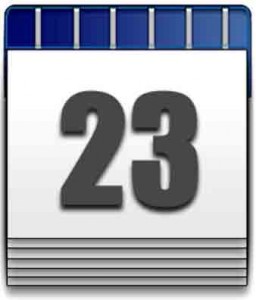 Today is Monday of the 3rd week of Easter. The liturgical color is white.
Saints & Celebrations:
On April 23, in both the Ordinary Form and the Extraordinary Form, we celebrate St. George, martyred at Nicomedia, who died in A.D. 304. In the Ordinary Form, it is an optional memorial, and in the Extraordinary Form, it is a commemoration.
In the Ordinary Form, we also celebrate St. Adalbert, bishop and martyr. It is an optional memorial.
If you'd like to learn more about St. George, you can click here.
If you'd like to learn more about St. Adalbert, you can click here.
For information about other saints, blesseds, and feasts celebrated today, you can click here.
Readings:
To see today's readings in the Ordinary Form, you can click here.
Or you can click play to listen to them:

Devotional Information:
According to the Holy See's Letter on Some Aspects of Christian Meditation:
1. Many Christians today have a keen desire to learn how to experience a deeper and authentic prayer life despite the not inconsiderable difficulties which modern culture places in the way of the need for silence, recollection and meditation. The interest which in recent years has been awakened also among some Christians by forms of meditation associated with some eastern religions and their particular methods of prayer is a significant sign of this need for spiritual recollection and a deep contact with the divine mystery. Nevertheless, faced with this phenomenon, many feel the need for sure criteria of a doctrinal and pastoral character which might allow them to instruct others in prayer, in its numerous manifestations, while remaining faithful to the truth revealed in Jesus, by means of the genuine Tradition of the Church. This present letter seeks to reply to this urgent need, so that in the various particular Churches, the many different forms of prayer, including new ones, may never lose their correct personal and communitarian nature.
These indications are addressed in the first place to the Bishops, to be considered in that spirit of pastoral solicitude for the Churches entrusted to them, so that the entire people of God?priests, religious and laity?may again be called to pray, with renewed vigor, to the Father through the Spirit of Christ our Lord.
Podcast: Play in new window | Download