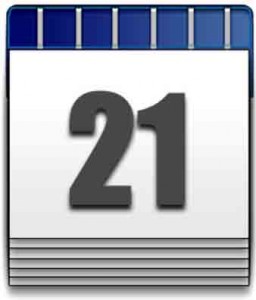 Today is Saturday of the 2nd week of Easter. The liturgical color is white.
Saints & Celebrations:
On April 21, in both the Ordinary and the Extraordinary Form, we celebrate St. Anselm, bishop of Canterbury, and doctor of the Church who died in A.D. 1109. In the Ordinary Form, it is an optional memorial, and in the Extraordinary Form, it is a Class III day.
If you'd like to learn more about St. Anselm, you can click here.
For information about other saints, blesseds, and feasts celebrated today, you can click here.
Readings:
To see today's readings in the Ordinary Form, you can click here.
Or you can click play to listen to them:

Devotional Information:
According to the Holy See's Directory on Popular Piety:
Inculturation and Popular Piety
91. Popular piety is naturally marked by historical and cultural factors. The sheer variety of its expressions is an indicator of that fact. It reflects forms of popular piety that have arisen and been accepted in many particular Churches throughout the ages, and are a sure sign of the extent to which the faith has taken root in the hearts of particular peoples, and of its influence on the daily lives of the faithful. Indeed, "popular piety is the first and most fundamental form of the faith's "inculturation", and should be continually guided and oriented by the Liturgy, which, in its turn, nourishes the faith though the heart." The encounter between the innovative dynamism of the Gospel message, and the various elements of a given culture, is affirmed in popular piety.
Podcast: Play in new window | Download