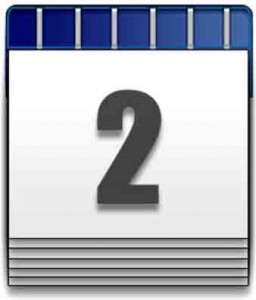 Today is the Monday of Holy Week. The liturgical color is violet.
In the Extraordinary Form, this is the season of Passiontide.
Saints & Celebrations:
On April 2, in both the Ordinary and the Extraordinary Form, we celebrate St. Francis of Paola, hermit, founder of the Minims, and confessor, who died in A.D. 1508. In the Ordinary Form, it is an optional memorial, and in the Extraordinary Form, it is a Class III day.
If you'd like to learn more about St. Francis, you can click here.
For information about other saints, blesseds, and feasts celebrated today, you can click here.
Readings:
To see today's readings in the Ordinary Form, you can click here.
Or you can click play to listen to them:

Devotional Information:
According to the Holy See's Directory on Popular Piety:
Passion Plays
144. In many countries, passion plays take place during Holy Week, especially on Good Friday. These are often "sacred representations" which can justly be regarded as pious exercises. Indeed, such sacred representations have their origins in the Sacred Liturgy. Some of these plays, which began in the monks' choir, so as to speak, have undergone a progressive dramatization that has taken them outside of the church.
In some places, responsibility for the representations of the Lord's passion has been given over to the Confraternities, whose members have assumed particular responsibilities to live the Christian life. In such representations, actors and spectators are involved in a movement of faith and genuine piety. It is singularly important to ensure that representations of the Lord's Passion do not deviate from this pure line of sincere and gratuitous piety, or take on the characteristics of folk productions, which are not so much manifestations of piety as tourist attractions.
In relation to sacred "representations" it is important to instruct the faithful on the difference between a "representation" which is commemorative, and the "liturgical actions" which are anamnesis, or mysterious presence of the redemptive event of the Passion.
Penitential practices leading to self-crucifixion with nails are not to be encouraged.
Podcast: Play in new window | Download