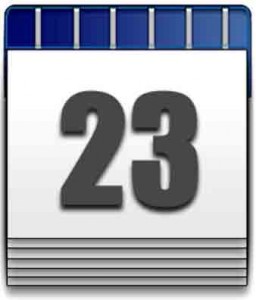 Today is Friday of the 4th week of Lent. The liturgical color is violet.
Saints & Celebrations:
On March 23, in the Ordinary Form, we celebrate St. Turibius of Mogrovejo, bishop. It is an optional memorial.
There is no special fixed liturgical day in the Extraordinary Form.
If you'd like to learn more about St. Turibius, you can click here.
For information about other saints, blesseds, and feasts celebrated today, you can click here.
Readings:
To see today's readings in the Ordinary Form, you can click here.
Or you can click play to listen to them:

Devotional Information:
According to the Holy See's Directory on Popular Piety:
Liturgy and Pious Exercises
73. The Church's teaching on the relationship of Liturgy and pious exercises may be summarized as follows: the Sacred Liturgy, in virtue of its very nature, is by far superior to pious exercises, and hence pastoral praxis must always accord to the Sacred Liturgy "that preeminent position proper to it in relation to pious exercises"; Liturgy and pious exercises must co-exist in accordance with the hierarchy of values and the nature specific to both of these [ritual] expressions.
74. Careful attention to these principles should lead to a real effort to harmonize, in so far as possible, pious exercises with the rhythm and demands of the Liturgy, thereby avoiding any "mixture or admixture of these two forms of piety." This in turn ensures that no hybrid, or confused forms emerge from mixing Liturgy and pious exercises, not that the latter, contrary to the mind of the Church, are eliminated, often leaving an unfilled void to the great detriment of the faithful.