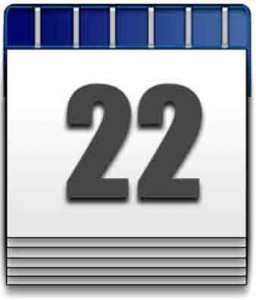 Today is Thursday of the 4th week of Lent. The liturgical color is violet.
Saints & Celebrations:
On March 22, there is no special fixed liturgical day in the Ordinary Form.
There is no special fixed liturgical day in the Extraordinary Form.
For information about other saints, blesseds, and feasts celebrated today, you can click here.
Readings:
To see today's readings in the Ordinary Form, you can click here.
Or you can click play to listen to them:

Devotional Information:
According to the Holy See's Directory on Popular Piety:
72. Pious exercises are part of Christian worship. The Church has always been attentive to ensure that God is glorified worthily through them, and that man derives spiritual benefit from them and is encouraged to the live the Christian life.
The actions of Pastors in relation to pious exercises have been many. They have recommended and encouraged them, or guided and corrected them or simply tolerated them. Among the myriad of pious exercises, some must be mentioned, especially those erected by the Apostolic See, or which have been recommended by the same Apostolic See throughout the ages. Mention must also be made of the pious exercises of the particular Churches "that are undertaken by order of the bishops according to customs or books lawfully approved"; of the pious exercises that are practised in accordance with the particular law or tradition of certain religious families, or confraternities, or other pious associations of the faithful, since such have often received the explicit approbation of the Church; and of the pious exercises practised personally or in the home.
Some pious exercises which grew up among the community of the faithful and have received the approbation of the Magisterium, also enjoy the concession of indulgences.
Podcast: Play in new window | Download