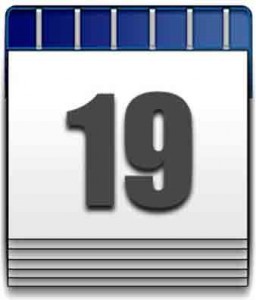 Today is Monday of the 4th week of Lent. The liturgical color is white.
This is a holyday of obligation (St. Joseph) in some countries (but not the United States, see the Dec. 13, 1991 decree here). If you live in a place where it is a holy day of obligation, be sure to go to Mass if you didn't go yesterday evening.
Saints & Celebrations:
On March 19, in both the Ordinary and the Extraordinary Form, we celebrate St. Joseph, spouse of the Blessed Virgin Mary, and confessor. In the Ordinary Form, it is a solemnity, and in the Extraordinary Form, it is a Class I day.
If you'd like to learn more about St. Joseph, you can click here.
For information about other saints, blesseds, and feasts celebrated today, you can click here.
Readings:
To see today's readings in the Ordinary Form, you can click here.
Or you can click play to listen to them:
Devotional Information:
Today we conclude our series on St. Joseph. According to the Holy See's Directory on Popular Piety:
223. That the solemnity of St. Joseph (19 March) falls in Lent, when the Church concentrates her attention on preparation for Baptism and the memorial of the Lord's Passion, inevitably gives rise to an attempt to harmonize the Liturgy and popular piety. Hence, the traditional practices of a "month of St. Joseph" should be synchronized with the liturgical Year. Indeed, the liturgical renewal movement attempted to instill among the faithful a realization of the importance of the meaning of Lent. Where the necessary adaptations can be made to the various expressions of popular piety, devotion to St. Joseph should naturally be encouraged among the faithful who should be constantly remained of this "singular example […] which, surpassing all states of life, should be recommended to the entire Christian community, whatever their condition or rank."
Podcast: Play in new window | Download