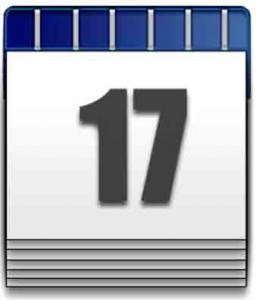 Today is Saturday of the 3rd week of Lent. The liturgical color is violet.
Saints & Celebrations:
On March 17, in both the Ordinary and the Extraordinary Form, we celebrate St. Patrick, apostle of Ireland, bishop and confessor, who died in A.D. 464. In the Ordinary Form, it is an optional memorial, and in the Extraordinary Form, it is a Class III day.
If you'd like to learn more about St. Patrick, you can click here.
Readings:
To see today's readings in the Ordinary Form, you can click here.
Or you can click play to listen to them:

Devotional Information:
We continue our series on St. Joseph. According to the Holy See's Directory on Popular Piety:
221. The person and role of St. Joseph is frequently celebrated in the Liturgy, especially in connection with nativity and infancy of Christ: during Advent; Christmastide, especially the feast of the Holy Family, on the Solemnity of St. Joseph (19 March), and on his memorial (1 May).
St. Joseph is also mentioned in the Communicantes of the Roman Canon and in the Litany of the Saints. The invocation of the Holy Patriarch is suggested in theCommendation of the Dying, as well as the community's prayer that the souls of the dead, having left this world, may "be taken to the peace of the new and eternal Jerusalem, and be with Mary, the Mother of God, St. Joseph, and all of the Angels and Saints."
Podcast: Play in new window | Download