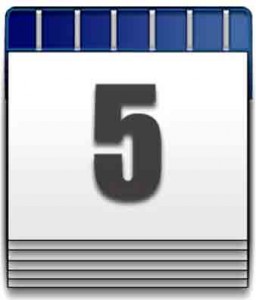 Today is the 5th Sunday of Ordinary Time. The liturgical color is green.
In the Extraordinary Form, this is the season after Septuagesima, and the liturgical color for today is violet.
In the Extraordinary Form, it is Septuagesima Sunday.
Saints & Celebrations:
On February 5, in both the Ordinary and the Extraordinary Form, we celebrate St. Agatha of Sicily, virgin and martyr, who died in A.D. 254. In the Ordinary Form, it is a memorial, and in the Extraordinary Form, it is a Class III day.
If you'd like to learn more about St. Agatha, you can click here.
For information about other saints, blesseds, and feasts celebrated today, you can click here.
Readings:
To see today's readings in the Ordinary Form, you can click here.
Or you can click play to listen to them:

Devotional Information:
According to the Holy See's Directory on Popular Piety:
45. The revival of the Liturgy was not the sole activity of the nineteenth century. Independently of that revival, popular piety experienced significant growth. The revival of liturgical song coincided with the development of many popular hymns, the widespread use of liturgical aids such as bilingual missals for the use of the faithful, and a proliferation of devotional booklets.
The culture of Romanticism rediscovered man's religious sense and promoted the quest for, and understanding of, the elements of popular piety, as well as emphasizing their importance in worship.
The nineteenth century experienced a phenomenon of crucial significance: expressions of local devotion arising from popular initiatives and often associated with prodigous events such as miracles and apparitions. Gradually, these received official approval as well as the favour and protection of the ecclesial authorities, and were eventually assumed into the Liturgy. Several Marian sanctuaries and centres of pilgrimages, and of Eucharistic and penitential Liturgies as well as Marian centres associated with popular piety are all emblematic of this phenomenon.
While the relationship between popular piety and the Liturgy in the nineteenth century must be seen against the background of a liturgical revival and an ever increasing expansion of popular piety, it has to be noted that that same relationship was affected by the negative influence of an accentuated superimposition of pious exercises on the liturgical actions, a phenomenon already evident during the period of the Catholic Reform.
Podcast: Play in new window | Download