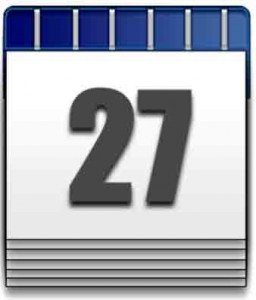 Today is Monday of the 1st week of Lent. The liturgical color is violet.
Saints & Celebrations:
On February 27, there is no special fixed liturgical day in the Ordinary Form.
In the Extraordinary Form, we celebrate St. Gabriel of Our Lady of Sorrows, confessor, who died in A.D. 1862. It is a Class III day.
If you'd like to learn more about St. Gabriel, you can click here.
For information about other saints, blesseds, and feasts celebrated today, you can click here.
Readings:
To see today's readings in the Ordinary Form, you can click here.
Or you can click play to listen to them:

Devotional Information:
According to the Holy See's Directory on Popular Piety:
Devotions to the crucified Crist contain many elements usually found in popular piety: hymns and prayers, acts such as the unveiling and kissing of the Cross, processions and blessing with the Cross. These can lead to the development of pious exercises often containing many valuable formal and material elements.
Devotion to the Cross, however, sometimes requires a certain enlightenment. The faithful should be taught to place the Cross in its essential reference to the Resurrection of Christ: the Cross, the empty tomb, the Death and Resurrection of Crist are indispensable in the Gospel narrative of God's salvific plan. In the Christian faith, the Cross is an expression of the triumph of Christ over the powers of darkness. Hence, it is adorned with precious stones and is a sign of blessing when made upon one's self, or on others or on objects.
Podcast: Play in new window | Download