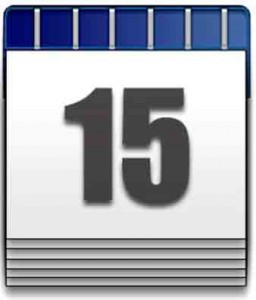 Today is Wednesday of the 6th week in Ordinary Time. The liturgical color is green.
In the Extraordinary Form, this is the season after Septuagesima, and the liturgical color for today is violet.
Saints & Celebrations:
On February 15, there is no special fixed liturgical day in the Ordinary Form.
In the Extraordinary Form, we celebrate St.s Faustinus and Jovita, martyrs, who died in A.D. 117. It is a commemoration.
If you'd like to learn more about St.s Faustinus and Jovita, you can click here.
For information about other saints, blesseds, and feasts celebrated today, you can click here.
Readings:
To see today's readings in the Ordinary Form, you can click here.
Or you can click play to listen to them:

Devotional Information:
According to the Holy See's Directory on Popular Piety:
56. Theoretical or practical contempt for the Liturgy inevitably leads to a clouding of the Christian understanding of the mystery of God, Who has mercifully deigned to look down on fallen man and bring him to Himself through the incarnation of His Son and the gift of the Holy Spirit. Such fails to perceive the significance of salvation history and the relationship between Old and New Testaments. It underestimates the saving Word of God which sustains the Liturgy, and to which the Liturgy always refers. Such a disposition attenuates in the faithful any realization of the importance of the work of Christ our only Savior who is the Son of God and the Son of the Blessed Virgin Mary. Eventually, it leads to a loss of thesensus Ecclesiae.
Podcast: Play in new window | Download