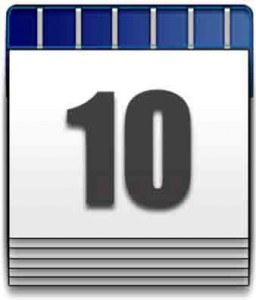 Today is Friday of the 5th week in Ordinary Time. The liturgical color is white.
In the Extraordinary Form, this is the season after Septuagesima, and the liturgical color for today is white.
Saints & Celebrations:
On February 10, in both the Ordinary and the Extraordinary Form, we celebrate St. Scholastica, virgin, who died in A.D. 543. In the Ordinary Form, it is a memorial, and in the Extraordinary Form, it is a Class III day.
If you'd like to learn more about St. Scholastica, you can click here.
For information about other saints, blesseds, and feasts celebrated today, you can click here.
Readings:
To see today's readings in the Ordinary Form, you can click here.
Or you can click play to listen to them:

Devotional Information:
According to the Holy See's Directory on Popular Piety:
51. In the relationship between the Liturgy and popular piety, the opposite phenomenon is also encountered – the importance of popular piety is overestimated practically to the detriment of the Church's Liturgy.
It has to be said that where such happens, either because of particular circumstances or of a theoretical choice, pastoral deviations emerge. The Liturgy is no longer the "summit towards which the activity of the Church is directed; [and]…the fount from which all her power flows." Rather it becomes a [ritual] expression extraneous to the comprehension and sensibility of the people which is destined to be neglected, relegated to a secondary role or even become reserved to particular groups.
Podcast: Play in new window | Download